Muay Thai is an incredible combat sport that affords many opportunities for those who are only learning the sport to those who are seasoned athletes. For weight loss, toning and improving your general health, the martial art has received increased attention for its incredible applications. If you have been looking for a way to improve your fitness with lasting results, then Muay Thai is the sport for you. Learn how you can improve your health with one of the best sports available.
What is High Intensity Training?
High intensity training combines fast and short periods of vigorous activity with a slower more relaxed pace through the course of the workout. It offers a multitude of benefits from weight loss to improving body shape. Muay Thai is one of the most popular styles of high intensity and interval training.
Why Perform a High Intensity Sport?
Interval training at a high intensity is one of the fastest and most effective ways to lose weight and tone your body. If your regular morning runs are not delivering tangible results or you simply do not have time to dedicate to a 6-day workout, then high intensity interval training can help you achieve your fitness goals. The combination of aerobic and anaerobic activity encourage speed, a strengthened state of being, and incredible endurance.
The Benefits of High Intensity Sports and Interval Training
If you are looking to lose fat and build lean muscle, then high intensity sports with interval training can deliver the best results. Studies have shown that shorter periods of interval training can deliver equal results to double the amount of cardiovascular activity performed over the same period. Improve your aerobic capabilities in as little as 2 weeks of regular interval training at a high intensity.
Burn Calories and Lose Weight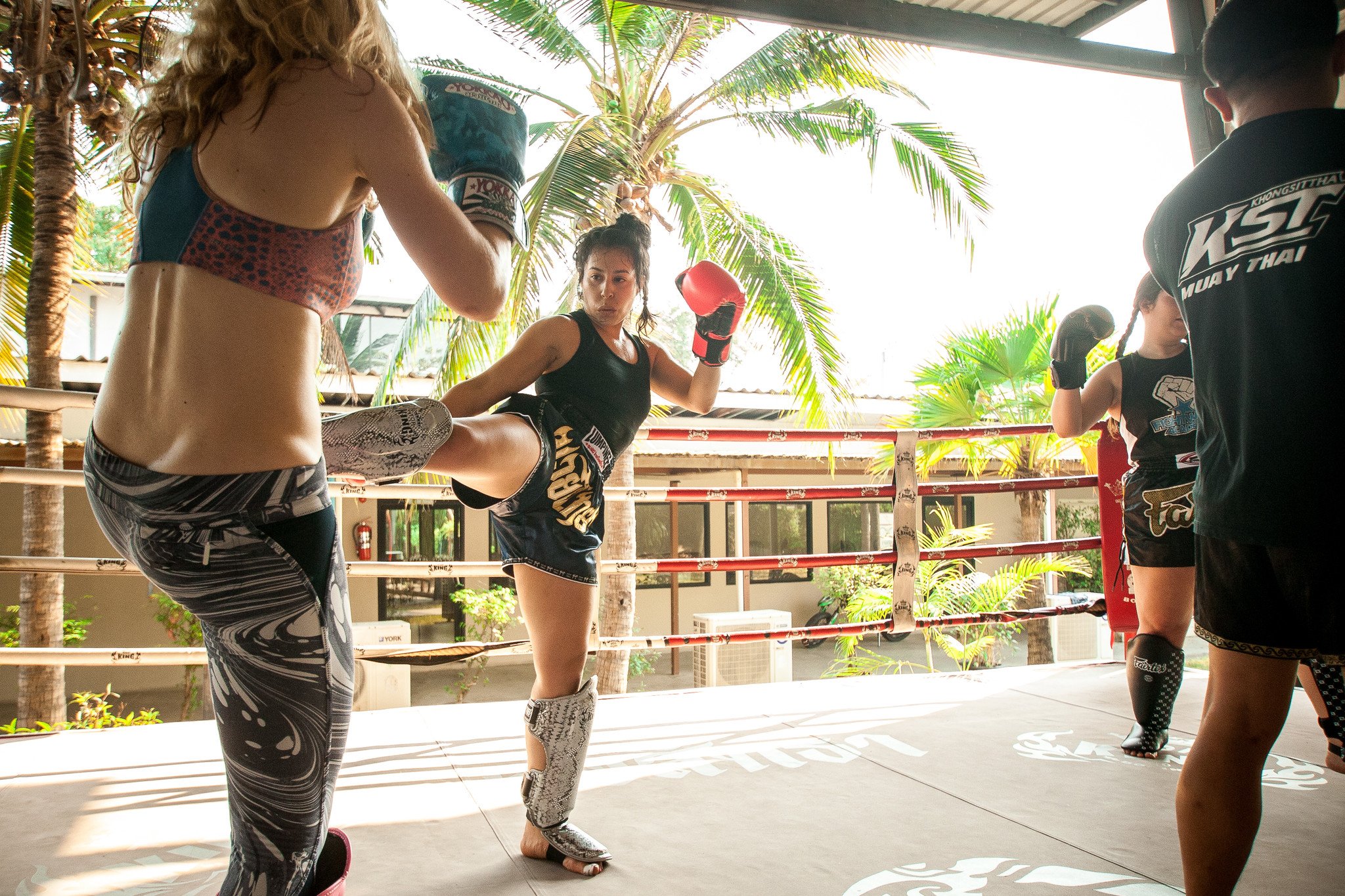 If your goal is to lose weight, then short bursts of activity are more effective compared to long term endurance training. Studies have shown that performing interval training the correct way can help burns more calories and fat. In a 24-hour period after engaging in these types of workouts, you can release human growth hormone which further breaks down calories and encourages metabolic responses.
Improve Your Mood
The performance of these strengthening and cardiovascular enhancing workouts can release endorphins, which are the feel-good hormones in the body.
High intensity sports make you feel good, lose weight and helps you achieve your health and fitness goals faster.
How Suwit Muay Thai Program Improves Your Health
Muay Thai is among the best high intensity and interval training sports. It encourages high levels of cardiovascular activity, encouraging balance, weight loss and physical strength. Working out at a Muay Thai training camp in Thailand, you are provided the best instructors at Suwit Muay Thai and advice on how to perfect your technique. Your Muay Thai professional works with clients based on their fitness activities and current wellness levels. Muay Thai is a distinct set of physical activities suitable for those who want to lose weight working on their fitness. Muay Thai helps you practice the various methods for incredible health returns.